Hindle Exhaust stainless full system in Black available for brand-new 2022 Honda Grom 125. This particular design features our unique Hindle Evolution megaphone muffler, but in a low version that tucks in near the footpeg. A great option for the street!
Black Cerakote© is formulated to withstand temperatures up to 1,800° Fahrenheit. It has a deep black satin finish, perfect to suit any make and model or color scheme.

Please note: system includes muffler.
| Make | Model | Years |
| --- | --- | --- |
| Honda | GROM | 2021 - 2022 |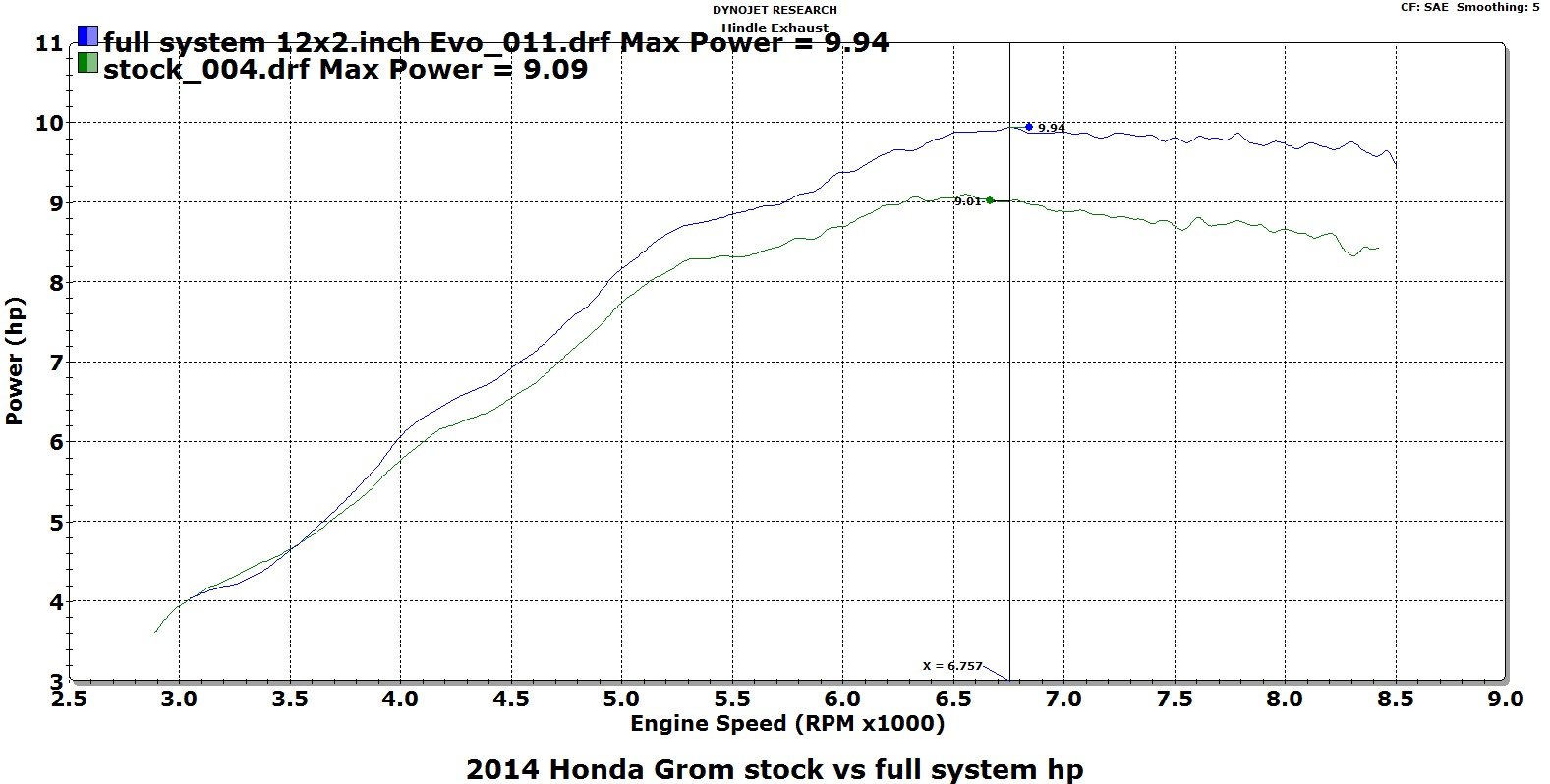 2022 HONDA GROM 125 Street Evo Megaphone System - BLACK
Brand: Hindle
Product Code:

GROM22SSMN+NSSMEGA2GROM17EV
---
Available Options
Some option combinations may not available for this item. You must choose at least one muffler when ordering a full system.
Related Products