The slip-on that all of the Lightweight racers have been waiting for - the 2018-2022 Kawasaki Ninja 400R Hindle Exhaust full slip-on is here! Choose the Street Mount system to mount in the same position as the original stock/OEM muffler. Or, if you are racing or would like to eliminate the passenger foot peg assembly, choose the Race Mount system that comes with a race bracket.
Choose your own muffler style to personalize your system.
Also available in a full system (replaces the stock front section) OR our newest and unique Evo Megaphone System (full system or slip-on).
The Hindle Exhaust Slip-on for the 2018 Kawasaki Ninja 400R is approved for racing in the 2018 Canadian Superbike Championship Series Lightweight class.
| Make | Model | Years |
| --- | --- | --- |
| Kawasaki | Ninja 400R | 2018 - 2022 |
| Kawasaki | Z400 | 2019 - 2023 |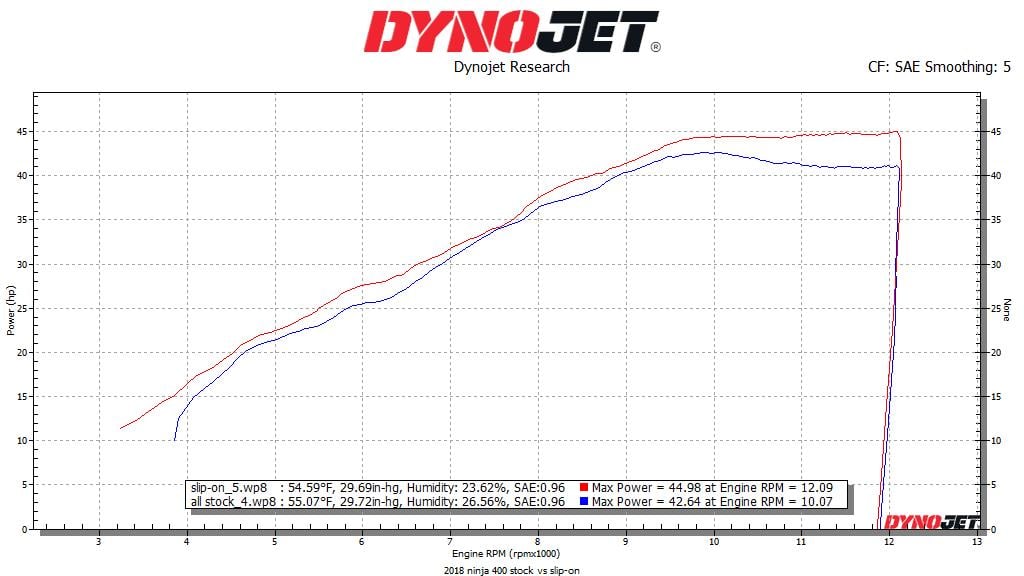 2018-2022 Kawasaki Ninja 400R Stainless Slip-On
Brand: Hindle
Product Code:

N418SO+
---
Available Options
Some option combinations may not available for this item. You must choose at least one muffler when ordering a full system.
Related Products