Hindle Teams Up With Origin8or Cycles and Yamaha Canada for Custom Build Project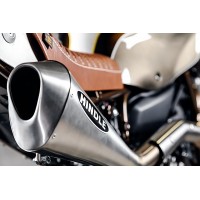 We teamed up with custom bike builder Rob Chappell of Origin8or Cycles and Yamaha Canada for the complete overhaul of a stock Yamaha FZ-07/MT-07. The finished project created a unique bike build with an array of custom pieces and a beautiful paint scheme. This bike will be featured in the Yamaha corporate booth at the Motorcycle Shows across Canada in 2017. You can also follow the bike's progress in June 2017 on the hit TV show Motorcycle Experience on TSN. The photo shoot took place right here in our very own factory.
Check out the full article on the build here.