Hindle Exhaust stainless full system in Black Cerakote© available for brand-new 2022 Honda Grom 125. This design is a great option if you are racing or like that "tucked up higher" look for an exhaust system. It also features our unique Hindle Evolution megaphone muffler, with your choice of Stainless end cap, Black Cerakote© end cap or Carbon Fiber end cap.
Black Cerakote© is formulated to withstand temperatures up to 1,800° Fahrenheit. It has a deep black satin finish, perfect to suit any make and model or color scheme.
Please note: system includes muffler.

| Make | Model | Years |
| --- | --- | --- |
| Honda | GROM | 2021 - 2022 |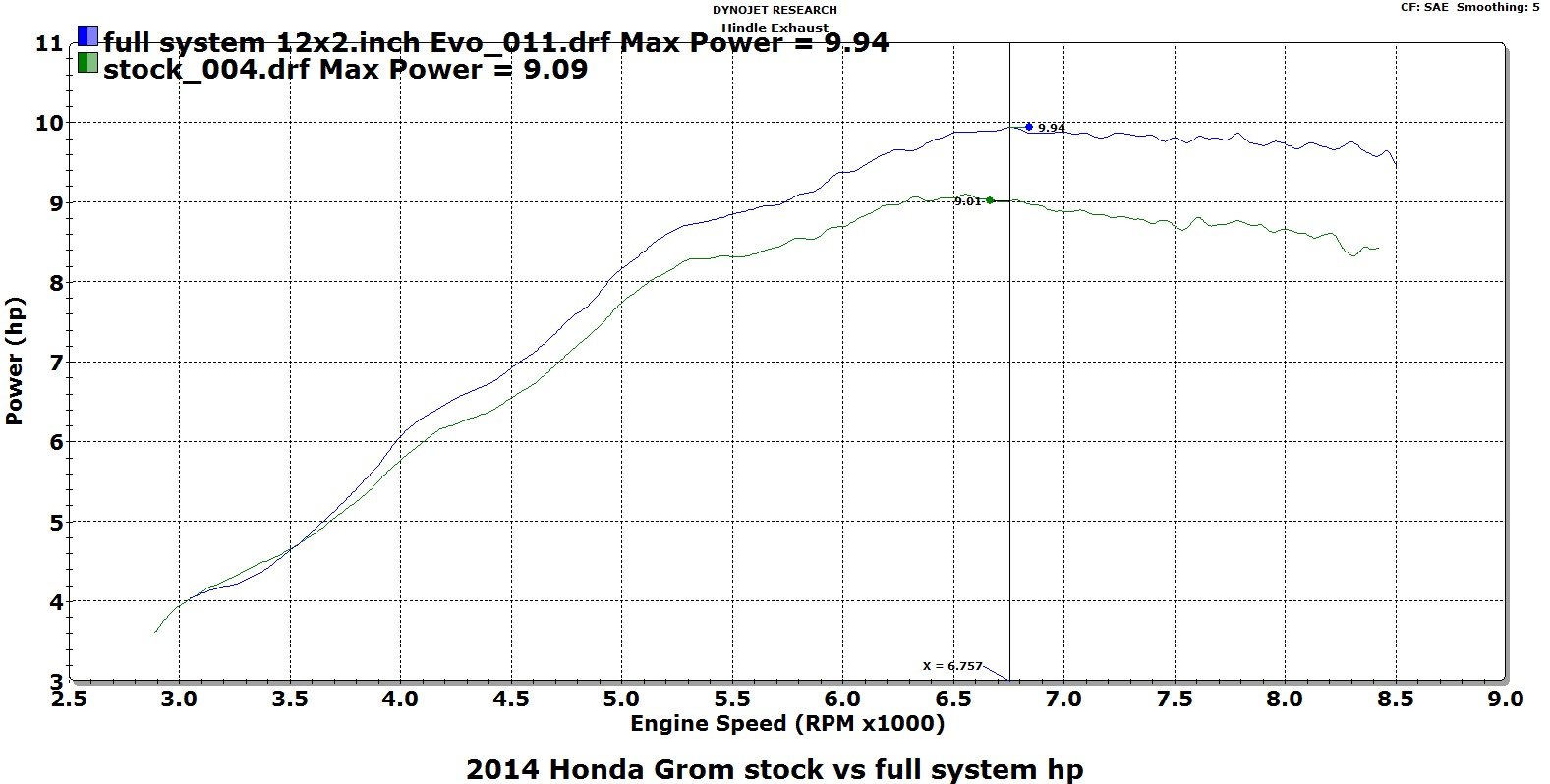 2022 HONDA GROM 125 Evo Megaphone System - BLACK
Brand: Hindle
Product Code:

GROM22SSN+NSSMEGA2GROM17EV
---
Available Options
Some option combinations may not available for this item. You must choose at least one muffler when ordering a full system.
Related Products